Upholstery Cleaning Shirley
More than 30 years experience cleaning sofas
Ritekleen are considered one of the Best Upholstery Cleaning Companies in Shirley
We know how difficult it can be to keep your home looking presentable, especially when it comes to cleaning your upholstery. Ritekleen offers a bespoke upholstery cleaning service in Shirley, and we are here to help get your sofa looking clean and smelling fresh again.
Ritekleen is committed to providing excellent, friendly service and high-quality, reliable results. We have all the tools necessary to tackle any job, big or small, residential or commercial. Whether you need deep cleaning for your sofa at home or your office space needs freshening up, we guarantee our quality of work.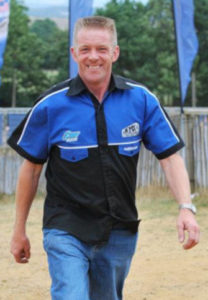 Trust in our van mounted cleaning machine – the mighty Hydramaster Titan 575. Capable of the most thorough cleaning possible.
Local Upholstery Cleaning Companies in
Shirley
Upholstery plays an important role in the aesthetics of your home or office, and it's essential to keep it clean and well-maintained. Over time, upholstery can accumulate dirt, dust, pet hair, and other debris, making it look dull and dingy.
In addition to the appearance, dirty upholstery can also harbour germs, bacteria, and allergens, affecting the indoor air quality of your space. Cleaning your upholstery regularly can help you keep a healthy and clean environment and make your furniture last longer.
Our Other Cleaning Services
Include
Put your trust in our Truckmount Hydramaster Titan 57, which is capable of performing the most thorough cleaning procedure possible.
Local Sofa Cleaning Companies in Shirley
See what our clients have to say about us to get a sense of our reputation.
Hannah Paterson
2022-11-07
Would recommend Steve - he did a great job on my sofas and booked me in quickly. Thanks again 🙂
They did a good job and were efficient and helpful.
Pauline Shanks
2022-11-02
The job was done professionally and with great results I didn't think that my carpet could be so clean Steve was very friendly and helpful and I wouldn't hesitate to recommend this company
Shannon mcpherson
2022-10-12
Highly recommend! Very professional and value for money. My carpets and sofas have come up superb and they were well overdue a clean…. Will definitely be using you again 👌
Steve was really friendly, professional and did a great job with refreshing my 10 year old carpets. I'm a student landlord so the carpets get a fair bit of wear and tear and they look brand new, I'm glad I didn't have to replace them. Looking forward to booking Rite Kleen to do my own home now!
Ritekleen is a professional cleaning company that offers a range of sofa cleaning services in Shirley and the surrounding areas.
We specialise in upholstery cleaning and use the latest technology and equipment to provide exceptional cleaning results.
Our experienced team is dedicated to giving you great customer service and making sure you're happy with the services we provide.
Our Services
We offer a range of upholstery cleaning services, including:
Fabric Upholstery Cleaning

Leather Upholstery Cleaning

Stain Removal

Odour Elimination

Pet Hair Removal

Deep Cleaning

Hot Water Extraction
We can also provide regular maintenance cleaning to keep your upholstery looking its best.
Our Upholstery Cleaning Process in
Shirley
At 'Ritekleen', we follow a comprehensive upholstery cleaning process to ensure the best possible results. Our process includes the following steps:
Step 1: Inspection
Before starting the cleaning process, our upholstery cleaners will inspect your upholstery to identify any stains, discolouration, or areas that require special attention. This step helps us determine the most effective cleaning approach for your needs.
Step 2: Pre-Cleaning Treatment
We apply a pre-cleaning treatment to your upholstery to loosen dirt, debris, or stains. Our pre-treatment helps us achieve a deeper clean and remove any stubborn stains.
Step 3: Agitation 
Using a soft hand mitt or brush we carefully agitation the cleaning solution into the fibres. This helps loosen the dirt ready for extraction.
Step 4: Hot Water Extraction
We use specialised equipment and cleaning solutions to clean your upholstery thoroughly. Our cleaning process is gentle on your furniture, ensuring it is not damaged.
Step 5: Driers 
Using cold air blowers we can accelerate the drying times for you and the family.
Step 6: Post-Cleaning Treatment
After cleaning, we can apply a post-cleaning treatment to your upholstery to protect it from future stains and spills. Make sure to speak with us about this at the time of booking.
We have specialised in cleaning upholstery for more than 30 years, so we have a good knowledge regarding the process. We use the latest technology and equipment to deliver outstanding results. Our team is dedicated to giving you the best customer service possible and making sure you are happy with the services we provide.
Reasons to Choose Us
Choosing a Ritekleen for your upholstery cleaning needs comes with several benefits, including:
Experienced Team:

We have experienced professionals with the skills and knowledge to provide exceptional upholstery cleaning services.

State-of-the-Art Equipment:

We use the latest technology and equipment to provide the most effective and efficient cleaning possible.

Flexible Scheduling:

Our clients have busy schedules, so we offer flexible scheduling options to accommodate your needs.

Affordable Prices:

We believe professional upholstery cleaning should be accessible to everyone. That's why we offer competitive and affordable prices for our services.
Environmentally Friendly: We use eco-friendly cleaning products and methods to minimize environmental impact while providing effective cleaning services.
Frequently Asked Questions
We look forward to helping you with all your upholstery cleaning needs in Shirley. 
Speak with us today to book your appointment or discuss how we can help make your home or office space look its best.
Local Upholstery
Cleaners
Find our other cleaning services near you.
To view more of the service areas we offer, you can click here for more details about the locations we cover.