More than 30 years of cleaning experience
Ritekleen are considered one of the Best Carpet Cleaning Companies in Shirley
Do you live in Shirley, and are you in need of carpet cleaning services? Then contact your local, reputable company, Ritekleen today!
Here at "Ritekleen," we know how to give your carpets a thorough deep clean – leaving behind only the sparkling results your home deserves. 
With more than 30 years of experience, we have the knowledge, expertise and are equipped with the latest technology and equipment to achieve the best results. 
Read on as we explain more about what makes us our company special and unique.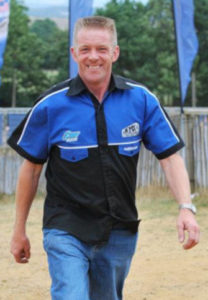 Trust in our van mounted cleaning machine – the mighty Hydramaster Titan 575. Capable of the most thorough cleaning possible.
Importance of having a Clean Carpets in
Shirley
There are many reasons why having a clean carpet is essential, especially if your a resident living in Shirley. The following are some of the benefits of having a clean carpet:
Health Benefits:

Carpets trap allergens such as dust, pet dander, and mould spores, which cannot always be seen. These particles can cause respiratory problems and allergies. Regular carpet cleaning removes these allergens, making the air cleaner and healthier.

Improved Appearance:

A clean carpet enhances the overall appearance of your space. It looks brighter, smells fresher, and feels more comfortable to walk and sit on.

Longevity:

Regular carpet cleaning helps to extend the life of your carpet by removing dirt and dust particles that can cause wear and tear over time.

Eliminates Odours:

Carpets can trap unpleasant odours from spills, pets, and smoke. Professional carpet cleaning can eliminate these odours, leaving your space smelling fresh and clean.
That's why finding reliable local carpet cleaners like 'Ritekleen' is essential to ensure your carpets are always pristine.
Our Other Cleaning Services
Include
Local Carpet Cleaning Companies in Shirley
Read our reputation at what our clients have to say about us.
Hannah Paterson
2022-11-07
Would recommend Steve - he did a great job on my sofas and booked me in quickly. Thanks again 🙂
They did a good job and were efficient and helpful.
Pauline Shanks
2022-11-02
The job was done professionally and with great results I didn't think that my carpet could be so clean Steve was very friendly and helpful and I wouldn't hesitate to recommend this company
Shannon mcpherson
2022-10-12
Highly recommend! Very professional and value for money. My carpets and sofas have come up superb and they were well overdue a clean…. Will definitely be using you again 👌
Steve was really friendly, professional and did a great job with refreshing my 10 year old carpets. I'm a student landlord so the carpets get a fair bit of wear and tear and they look brand new, I'm glad I didn't have to replace them. Looking forward to booking Rite Kleen to do my own home now!
'Ritekleen' are a professional cleaning company based in Shirley. We provide comprehensive cleaning services to residential and commercial properties. With more than 30 years of experience and a team of trained professionals, we are dedicated to delivering high-quality cleaning services that meet the specific needs of our clients.
Our Services
We offer a range of carpet cleaning services in Shirley:
Deep Cleaning:

This service is ideal for carpets that have not been professionally cleaned in some time. We use advanced technology and equipment to deliver deep cleans with powerful suction – removing dirt, dust, and allergens from your carpets.

Spot Cleaning:

Perfect for tackling difficult stains or high-traffic areas. Our spot cleaning service targets specific problem areas and ensures your carpets look as good as new.

Steam Cleaning:

This method is the most common and is often referred to as 'Hot Water Extraction' and uses hot water and detergents to deep clean the carpets – ensuring a thorough and hygienic result every time.
So, if you're looking for a reliable carpet cleaning service in Shirley, look no further than 'Ritekleen'. 
Get in touch with us today to arrange your appointment!
Our Carpet Cleaning Process in
Shirley
Our method for cleaning carpets is designed to give you the best cleaning results possible while causing you the least amount of trouble in your daily life. Here are the steps we take to clean your carpets:
Step 1: Vacuuming
We thoroughly vacuum your carpets to remove any loose dirt and debris. Our carpet cleaner will ensure we don't damage your carpet fibres.
Step 2: Pre-Treatment and Stain Removal
Next, we apply a pre-treatment solution to loosen stubborn stains and dirt. We then use specialised stain removal techniques to eliminate any remaining spots or stains.
Step 3: Agitation
We use mechanical agitation machinery that districbuted the cleaning solution deep down in the fibres.
Step 4: Extraction
We offer several cleaning methods, such as hot water extraction, dry cleaning, and low-moisture cleaning. We recommend the best method based on your carpets' conditions and needs. We won't use harsh chemicals that will damage your carpet.
Step 5: Post-Inspection
After we clean your carpets, we will  put a protective coating on them to keep them from getting dirty again and to make them last longer.
Step 6: Final Inspection
The last thing we do is a final inspection with you to ensure your carpets are clean and that you are happy with our work.
We understand that each property is unique and work closely with our clients to develop a customised plan that meets their needs. We have more than 30 years experience, use only state-of-the-art equipment and eco-friendly products to ensure an effective and safe clean for your home.
Here are even more Reasons to Choose Us
There are many reasons to choose 'Ritekleen' for your carpet cleaning needs. Here are a few:
Professional and Experienced Team:

Our technicians are trained and experienced in providing professional carpet cleaning services to residential and commercial properties. We are committed to delivering exceptional results and ensuring your service satisfaction.

State-of-the-Art Equipment:

We use the latest technology and equipment to provide the most effective and efficient cleaning possible. Our equipment is designed to remove even the most stubborn stains and dirt while being gentle on your carpets.

Flexible Scheduling:

Our clients have busy schedules, so we are flexible with our appointments to accommodate your needs. We can work around your schedule to ensure that your carpets are cleaned at a convenient time.

Affordable Prices:

We believe professional carpet cleaning should be accessible to everyone. That's why we offer competitive and affordable prices for all our services.

Environmentally Friendly:

We use eco-friendly cleaning products and methods to minimize environmental impact while providing effective cleaning services.
Frequently Asked Questions
Bus stops in Shirley to Ritekleen