#1 Rated Carpet Cleaning in Sheldon
More than 30 years of Carpet Cleaning experience
Carpet Cleaning Sheldon
Welcome to Carpet Cleaning Sheldon, your trusted local company for professional carpet cleaning services in the Sheldon area.
Ritekleen is dedicated to delivering top-quality carpet cleaning solutions that refresh and revitalise your carpets, ensuring a healthy and hygienic living environment for you and your family. 
Steve, the owner, is a highly skilled technician who uses the latest eco-friendly cleaning techniques to remove stubborn stains, dirt, and allergens, leaving your carpets pristine and smelling fresh. 
His dedication to maintaining high standards of quality and prioritising the happiness of our customers is unwavering. 
Discover how our services can transform your home.
Carpet Cleaning including rugs
Upholstery Cleaning (sofa's, chairs etc)
Hard Floor Cleaning & Restoration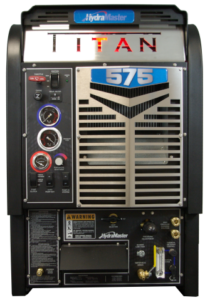 Trust in our van mounted cleaning machine – the mighty Hydramaster Titan 575. Capable of the most thorough cleaning possible.
Benefits of Professional
Carpet Cleaning
Professional carpet cleaning offers a variety of benefits that extend beyond just a clean floor. Firstly, it enhances the air quality in your home by removing allergens, dust, and bacteria trapped in your carpet fibres, promoting a healthier living environment. 
Additionally, it extends the life of your carpets, protecting your investment. Stains, odours, and spots vanish under the skilled hands of our technicians, leaving your carpets looking brand new. 
Not only does it save you time and effort, but it also leaves you with a refreshed and aesthetically pleasing home. 
Using the latest petrol-driven truck-mounted cleaning machine and eco-friendly cleaning methods, our services are gentle on the environment but give the best results.
Transform your carpets today with Ritekleen with our professional carpet cleaning services.
See what other Cleaning Services we offer in
Solihull
Excellence in Carpet Cleaning: 5-Star Rated Services in Sheldon
Read what our customers have to say about us  
Hannah Paterson
2022-11-07
Would recommend Steve - he did a great job on my sofas and booked me in quickly. Thanks again 🙂
They did a good job and were efficient and helpful.
Pauline Shanks
2022-11-02
The job was done professionally and with great results I didn't think that my carpet could be so clean Steve was very friendly and helpful and I wouldn't hesitate to recommend this company
Shannon mcpherson
2022-10-12
Highly recommend! Very professional and value for money. My carpets and sofas have come up superb and they were well overdue a clean…. Will definitely be using you again 👌
Steve was really friendly, professional and did a great job with refreshing my 10 year old carpets. I'm a student landlord so the carpets get a fair bit of wear and tear and they look brand new, I'm glad I didn't have to replace them. Looking forward to booking Rite Kleen to do my own home now!
Our Sheldon Carpet Cleaning
Process
Ritekleen Carpet Cleaning process in Sheldon is a meticulous blend of advanced techniques and eco-friendly solutions. 
We begin by thoroughly assessing your carpets to determine the best approach. Next, our skilled owner, Steve, will use a powerful vacuum cleaner to remove loose dirt and particles.
The next step is to pre-treat the carpet, including any stains and spots, and, using mechanical agitation, agitate the cleaning solution into the fibres, ready for extraction.
We extract embedded dirt, allergens, and grime deep from within your carpet using state-of-the-art equipment. 
Our fast-drying process ensures minimal disruption to your daily routine. For a finishing touch, we groom your carpets to restore their original lustre. The result? Impeccably clean, fresh-smelling carpets that look and feel as good as new. 
Our Sheldon carpet cleaning process is the key to a healthier, more vibrant home.
Our Carpet Cleaning results are backed by our 100% Satisfaction
Guarantee
We have a 99.9% client retention rate and always ensure you are completely satisfied with our Carpet Cleaning process, which is backed by the company's 100% Satisfaction guarantee!
You will deal with the owner directly – Steve Knight who prides himself on the very best customer service every time! 
Carpet Cleaning FAQ: Your Questions, Our Answers
More information and Facts about
Sheldon
Nestled in the heart of the east part of Birmingham, Sheldon is a place with hidden treasure that brings together the best of two worlds tranquilly and a close-knit community that can offer the benefits of a tight-knit social structure and the convenience of urban living. With its rich history and vibrant present, this delightful suburban enclave is where tradition and modernity coexist harmoniously.
Rich History: Sheldon boasts a history that spans centuries. The name "Sheldon" has Saxon origins, indicating its longstanding presence on the map. Explore the charming streets, and you'll encounter historical landmarks like the 12th-century St. Giles Church, a testament to the enduring legacy of this community.
Picturesque Green Spaces: Sheldon takes pride in its lush green spaces, providing fresh air for its residents. Sheldon Country Park is a local favourite with its serene lake and scenic walking trails. It's the perfect place to unwind and reconnect with nature, making it an ideal location for families, nature enthusiasts, and anyone seeking a peaceful retreat within the city.
Community Spirit: What sets Sheldon apart is its strong sense of community. Neighbours here look out for each other, creating a warm and welcoming atmosphere. Community events and gatherings often celebrate local talent, culture, and history, fostering a sense of togetherness.
Retail and Dining: For those who enjoy the convenience of shopping and dining close to home, Sheldon offers an array of local businesses, from cosy cafés to family-owned shops. Whether you're looking for a quick bite or a unique gift, you'll find it right around the corner.
Proximity: One of the highlights of living in Sheldon is its proximity. A short journey brings you to the heart of the town, offering a wealth of employment opportunities, cultural experiences, and entertainment options.
Transportation: Sheldon is well-connected, making commuting a breeze. Easy access is available to major roadways and public transit. You can explore the wider area with ease.
In Sheldon, you'll discover a community that cherishes its roots while embracing the future. It's a place where the past weaves seamlessly into the present, creating a unique and inviting environment for residents and visitors alike. 
Sheldon's Alluring Points of Interest:
Top Attractions Guide
Sheldon beckons you to explore its captivating world of top attractions. Whether you're a resident or a guest, this community offers many enchanting experiences. 
Dive into its cultural heritage, embrace nature's beauty, and immerse yourself in vibrant local life. From historical landmarks to family-friendly spots, Sheldon's attractions weave a captivating tale. 
As you navigate this guide, you'll discover that Sheldon is more than just a place; it's a tapestry of unique experiences waiting for you to uncover.